Make Employee Support Easier (and Innovative) with the New Bold360 Helpdesk
Employee support will never be considered the "sexiest" role within an organization. In fact, many miscategorize these internal support teams, like IT and HR, as just cost centers and a productivity roadblock, but I believe this couldn't be further from the truth. Internal functions like HR and IT support are backbones to employee efficiency and overall happiness. Think about it, they are one of the few teams which every employee interacts with (sometimes with regularity). Whether it's getting set up on day one of employment, when you can't print something, or you have questions about PTO, these are the teams every employee turns to. They are often the last stop for a frustrated employee and frequently don't get the love they deserve, which is why I'm very excited by the newest Bold360 offering: Bold360 Helpdesk.
Bold360 Helpdesk is an AI-powered employee support solution aimed at helping organizations exceed growing employee expectations and take some of the pressure off those internal support teams. Most HR or IT support employees will tell you that they spend a good majority of their day answering the same questions over and over again. And frankly, for most, this is not what they signed up for. Telling someone how to reset their password 100 times a day or pointing 80% of employees to the holiday calendar every time another holiday rolls around is killing productivity and taking time away from those requests that could use the extra effort. On top of that, employees who ask these questions don't want to bother their support colleagues repeatedly with the same question, but they have no other choice.
Bold360 Helpdesk breaks that request cycle and provides a better experience for everyone involved. Leveraging our propriety natural langue processing engine, Bold360 Helpdesk can understand employee questions and intents, which makes accessing self-service answers actually easy (unlike those typical laundry-list knowledge base searches). And with flexible deployment options, Bold360 can be optimized to support your employees where it's most convenient for them – whether that's with a web widget built into your intranet or Sharepoint site, through the Bold360 Chrome browser extension, with a bot in Microsoft Teams, or an AI-powered support center (or any combination of these touchpoints). By meeting employees where they work every day, you're not only making it easier on them; you're driving greater adoption because self-service is no longer "out of sight and out of mind."
We also know that not all employee requests can be resolved through self-service, which is why Bold360 Helpdesk includes all the escalation options support teams need to provide that human-lead support. This includes live chat, email management, remote support tools, or even ticketing system integrations. These seamless transition paths give employees the peace of mind that even if the bot can't help, they're not going to hit a dead end and have to start over someplace else.
Finally, even with ease of use and great adoption, self-service tools are only as good as the answers powering them. Which is why Bold360's Voices Dashboard will quickly become an IT and HR teams' best friend. With a real-time view into questions being asked, support teams are no longer guessing what content they need to create or for what questions they should be prepared. They can stop investing time writing articles no one is reading and can easily identify content which is no longer relevant. This information alone is gold.
Over the past year, we've had a number of customers using Bold360's AI capabilities to support their employees (including LogMeIn's own internal support teams). We've received some fantastic and informative feedback, and have seen some outstanding results. For example, when LogMeIn's HR team used Bold360 to support open enrollment, the bot was able to handle over 75% of the questions which came in. With the official launch of Bold360 Helpdesk, I'm excited to see more businesses bring the power of AI to their internal support teams to surprise and delight employees and change the way they work.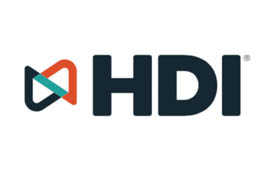 And while you're thinking about bringing AI to your employees, you can get an idea of how your company compares to others for self-service in this HDI research on understanding the state of the market.
Learn more about the launch of Bold360 Helpdesk from our LinkedIn Live Series (content starts at 7:25)