The Race to CX Success
It's no secret that in today's ultra-competitive landscape, customer experience has become a race to the top.   The good news for those just starting to think about it as a strategic differentiator is that it's a marathon, not a sprint.  While there are certainly companies making their mark with CX, the availability of new technologies and the expectations of customers is always evolving – not even those at the top can stop to take a breath.  So while being at the forefront isn't a requirement for success today, you at least need to be in the race with a solid strategy to continue to propel your brand forward.   
Working with Forrester Consulting, we surveyed nearly 500 CX decision makers and were stunned to find that many of these organizations aren't making the necessary steps forward to even maintain their position – never mind advance it.  Of those surveyed, only 30% shifted their strategy to focus on customer engagement.  That's a really low number considering how important CX is to the bottom line.  And these companies don't exactly believe they are doing all they can either.  Only 27% reported that they believe they are succeeding.   
As I talked about in my last blog the Customer Engagement Assessment tool was designed to help companies figure out where they stand compared to others in their industry.  Are you just getting started?  Beginning to look beyond traditional support tactics?   Leading the pack with best in breed CX?    
The maturity of a customer engagement strategy can have a direct impact on business success.  Those that fall on the expert end of this model reported higher NPS scores and increased conversions and revenue due to their customer experience.  With CX representing the best opportunity for finding and keeping customers, it's important to always be optimizing your engagement strategy.    
It feels like a no-brainer for companies to invest in moving their CX strategy to the next level, but, like most things, it can be much easier said than done.  Most companies don't really know where to begin.  That's the mission of the Customer Experience Maturity Assessment.  To help CX teams understand where they fall in comparison to others in their industry and help define next steps for taking their strategy up a notch.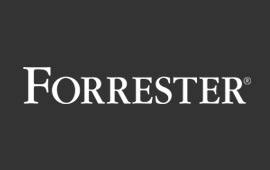 Want to get started?  Take the Customer Experience Maturity Assessment and figure out where in the CX race you are today and how you can pick up the pace.