Using Design Thinking to Differentiate Your Customer Experience
Nearly every company has made enhancements to try to improve their customer experience at one time or another. In fact, 89% of projects are successfully completed at high performing organizations, yet only 20% of projects implemented are considered successful when it comes to customer experience. So, what can organizations do to help close this gap? Many are turning to Design Thinking to help create better customer experiences.
Design Thinking is a proven and repeatable problem-solving protocol that any business or profession can employ to achieve extraordinary results. That sounds like a lot of buzz words, but when you break down its six key elements, it's easier to understand.
Persona Identification: Define the person or people that you intend to improve the experience for (consider demographics, what problem they face, etc.). Note: you can have more than one persona.
Empathy Map: Develop a collaborative visualization of what the persona Says, Does, Thinks and Feels used to articulate what you know about them.
As-Is Scenarios: Capture the workflow as it is today. During this phase, capture what your persona currently experiences, including any issues or problems the face.
Ideation: Brainstorm and generate as many ideas and solutions to solve the problem as you can. Be creative!
Hills: Craft mission statements or aspirational end states for each of your personas. Hills define the mission and scope and serve to focus the work on desired, measurable outcomes and are iterative.
Storyboard: Build a visual way to communicate ideas by telling user-centric stories. The storyboard should have a beginning, middle and end (plot, conflict, and resolution).
Design thinking forces you to look at projects or enhancements through the lens of the customer. It's easy to get caught up making changes or implementing new technology that is best for your company's bottom line, or mirrors what other companies are doing, but those approaches aren't always what's best for your customer. Look at the entire journey of the customer lifecycle across channels and think about how new technologies like Artificial Intelligence can play a role in designing the journey with a "collective intelligence" approach to create better customer experiences. And remember that design thinking is an iterative process – channels expand and customer needs evolve, so what works now may not work six months or two years from now.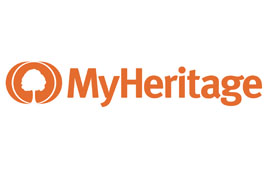 See how MyHeritage differentiated their customer experience with AI-powered self-service.